Any aspiring athlete today can choose between two paths to potentially get a college scholarship or make millions tomorrow.
A growing split in ideology has brought a new debate to the forefront of the U.S. youth sports landscape, as the discussion between specialization and diversification heats up across the country.
Youth sports specialization - training and playing in one specific sport, often year round and for multiple teams - is a growing phenomenon, introducing a relatively new route for athletes to reach the next level.
In 2019, a study performed by the American Academy of Orthopaedic Surgeons found that 45% of high school age athletes specialized in one sport. That trend bucks the more traditional way athletes have advanced - playing multiple, in-season sports - and has contributed to the first decline in total high school sports participation in 30 years.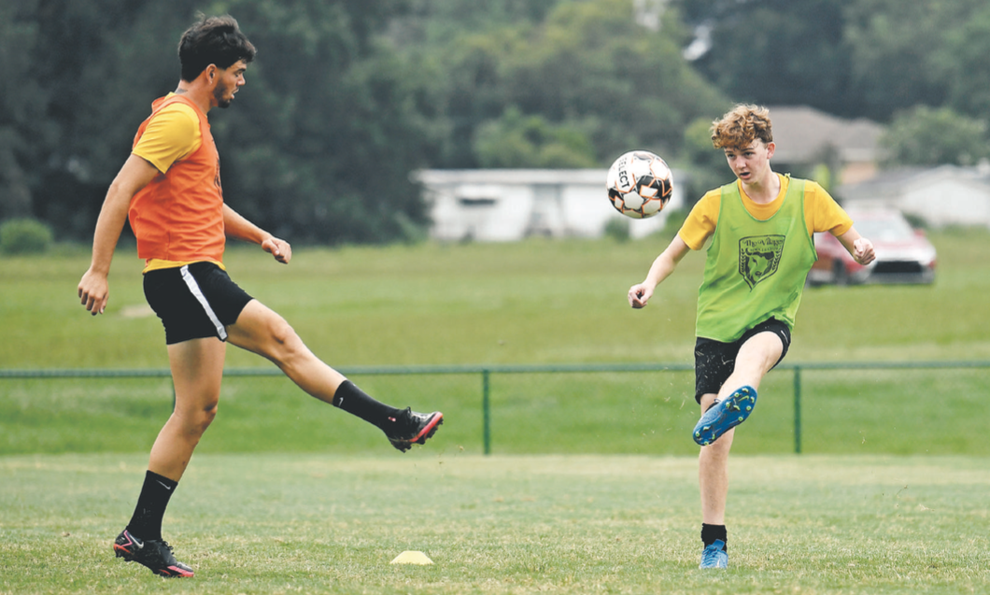 "It's a reflection of the way youth sports have really turned in our country," said Dr. Kevin Farmer, an orthopedic surgeon specializing in sports medicine at the University of Florida. "It's a ramification of the high-dollar youth sports world that's become, compared to just maybe 20 or 30 years ago.
"It's become so competitive that kids and parents feel like they have to decide to play a sport year-round just to keep up with the Joneses."
Dollars and Dreams
The rate at which those decisions are made mirror the accelerated rise of youth sports programs operating on a year-round basis throughout the country.
WinterGreen Research, a research firm tracking youth sports in the U.S., estimates the youth sports economy has blossomed into a $17 billion market annually. From travel costs and equipment, to registration fees and private lessons, the booming industry has set its sights on parents wanting to provide the best possible training for their aspiring athletes.
American households with young athletes can spend upwards of 10% of their gross annual income on youth sports, according to the Families in Sport Lab.
"The opportunities to sample a number of sports year round - bouncing around between sports - we're just not seeing that as much today," said Travis Dorsch, an associate professor and founder of the Families in Sport Lab at Utah State University, who played three years in the NFL. "You think about families that have two, three or even four children participating at the same time, and this can get pricey real quick."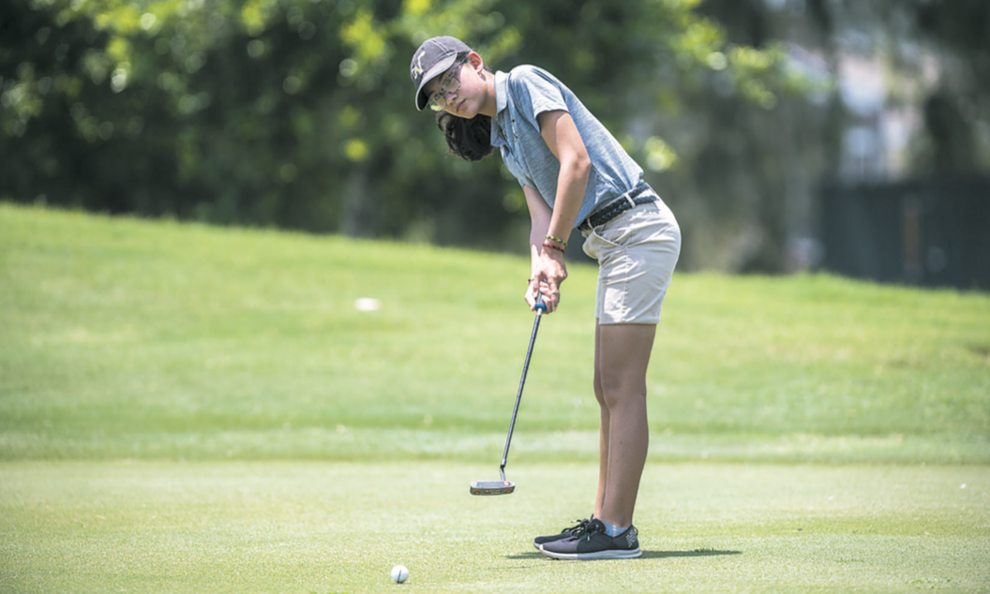 A study conducted by the University of Florida's Sport Policy & Research Collaborative showed that families aren't letting dollar signs get in the way of trying to turn athletic dreams into realities. Despite approximately just 1% of all U.S. student-athletes earning an athletic scholarship at the college level, the study estimated that families spend an average of $2,266 per child each year, per sport, to facilitate the opportunity.
"If they want (their children) to be prepared for college, many of these consumers believe they need it," said Dev Pathik, owner of Bo Jackson's Elite Sports, a youth sports training facility in Hilliard, Ohio, which bears the name of arguably the most decorated American multi-sport athlete. "The interesting thing … there's no sales pitch necessary. Parents with means are clamoring to put their kids in the very best sports programs."
Branching Out
With only so many hours of play in a day and travel teams tugging at their talents, athletes choosing to specialize are shunning an all-around high school athletic experience.
The explosion of the travel sports scene has steered children away from sanctioned high school sports, helping lead to the first decline in total high school sports participation in 30 years.
The National Federation of State High School Athletic Associations reported a decrease in the number of athletes across all sports in 2018-19 - the first decline since the 1988-89 school year - a trend industry experts say they saw coming.
"We know from recent surveys that the number of kids involved in youth sports has been declining, and a decline in the number of public school students has been predicted for a number of years, so we knew our 'streak' might end someday," Dr. Karissa Niehoff, NFHS executive director, said in a statement. "The data from (the 2019) survey serves as a reminder that we have to work even harder in the coming years to involve more students in these vital programs - not only athletics but performing arts programs, as well."
The COVID-19 pandemic forced the forfeiture of the NFHS participation survey last year for the first time in the 50-year history of the organization, though early returns for completed sport seasons continued the downward trend. The sport of football, for example, recorded a dip for the 10th time in the last 11 years, with just 1,003,524 high school athletes participating last fall.
"We're down, we're definitely down, for whatever reason," said Richard Pettus, athletic director and head football coach at VHS. "We're right at 70 (football players) and that's less than we've had in the past. We're not going to have a large JV or varsity team, but the ones we've got here I know are committed."
What's Up, Doc?
The potential reward that comes with specializing in a particular sport, however, doesn't come without risk.
"We know now based on numerous studies, volume is the biggest risk factor for young athletes and injuries," said Farmer, who also serves as a team physician in the University of Florida athletic department. "Not having a break or time off, continually playing all year around, it correlates with an increased risk of injury."
The American Academy of Pediatrics' Council on Sports Medicine and Fitness reported that at least 46-50% of all youth athletic injuries were attributed to overuse - trauma caused by repetitive motion or localized-area fatigue.
Farmer said the specialized sports with the highest risk of overuse injury - and two of the most popular for children to specialize in - are baseball and softball, with the throwing motion and the fragility of the human arm mixing to form an unstable athletic cocktail.
"The mechanics of throwing and the forces of throwing aren't necessarily something our bodies have evolved to maximize and handle," Farmer said. "If you look at the UCL (ulnar collateral ligament) in the elbow, it's not even designed to withstand the forces of one throw. We're so reliant on (throwing) mechanics to disperse the forces, protect the arm and minimize injury.
"The nature of throwing is the most forceful activity we can do to generate kinetic energy, and so it's a very fine line a young athlete walks when doing it all year long."
Farmer also hinted at geography playing a role in specialized athletes facing a greater injury risk, as warm-weather climates such as Florida offer additional opportunities to train year-round.
"We did a study at UF looking at college baseball players across the country, and we found that players in the SEC (Southeastern Conference) had a higher incidence of arm injuries," Farmer explained. "You can make a lot of observations as to why that is, but probably the biggest one is most of those kids grew up and played in the southeast, where they played year-round baseball. Whereas kids from the north, they have seasons and can't go outside to throw a baseball all year."
Looking Locally
Athletes at The Villages High School and its subsidiary youth program, the Buffalo Stampeders, have taken full advantage of opportunities to grow and improve.
The school has seen its fair share of multi-sport athletes as well as those choosing to specialize in one particular sport, with evidence of each pathway bringing former Buffalo to the next level.
Tre Mann, a Class of 2019 graduate, was selected as the 18th overall pick in the 2021 NBA Draft last month in New York City. Mann turned his attention to basketball at the age of 7 - dropping football - en route to becoming the all-time leading scorer in VHS history and a future All-SEC selection at the University of Florida.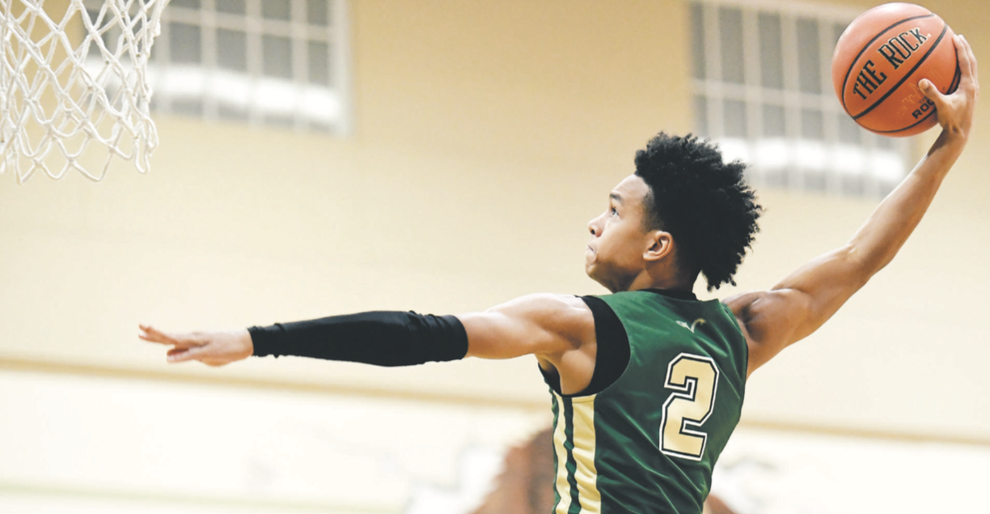 Meanwhile, Mann's former VHS hoops teammate, Mac Harris, played both basketball and football for four years before graduating in 2020. Harris now suits up as a safety for the University of South Florida football team in Tampa and boasts NFL aspirations.
"I've always kind of viewed it as playing multiple sports can give you a lot of different aspects of athleticism," Harris said. "Football obviously is more physical and gave me strength in that regard, whereas basketball is more about finesse and quickness. I think they play hand-in-hand and I felt playing both gave me the best opportunity to get where I'm at."
Fellow 2020 VHS graduate Shawn Guilliams became the school's second MLB Draft selection - earning an 11th-round nod to the Cincinnati Reds last month - after choosing to put all his focus into pitching early in his high school career.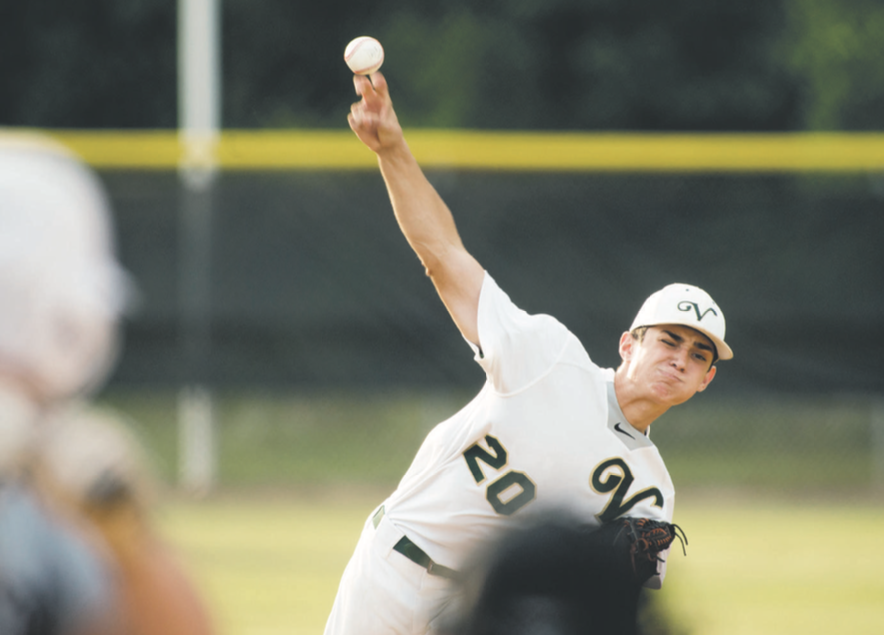 More recently, Brenden Shipp earned a football scholarship to Cisco College in Texas, after closing his high school career as a three-sport senior in the Class of 2021 at VHS. Shipp caught a team-high five touchdown passes for the Buffalo in the fall, before playing baseball and running track for VHS in the spring.
"I've just always felt being a total athlete is all about adapting," Shipp said. "If you see an athlete and they're performing at a high level across multiple sports, I think that really says something about them and how hard they work. I wanted to do as much as I could to adapt and see where I stood - see how athletic I really am.
"Plus, you only go through your childhood and high school once," Shipp continued. "Eventually, you're very likely going to have to choose one sport and stick to it. So I always viewed it as why not enjoy them all when you're young?"
The enjoyment of participating in team sports is the crux of the Buffalo Stampeders program, founded a half-dozen years ago, offering local youth athletes six sports (baseball, basketball, football/cheer, golf, volleyball, wrestling) to compete in.
"We don't want any kids making decisions between sports," said VHS head basketball coach and Buffalo Stampeders director, Colt McDowell. "If there are conflicts, we as coaches make concessions and figure it out, not the kids. If they want to enjoy one sport or enjoy all of the sports, it's our job to give them that opportunity to the best of our ability."
Decisions, Decisions
Despite all the arguments and evidence for and against the two routes athletes can choose to reach the collegiate ranks, there is one consensus among those in the industry.
And that's that there is no real consensus on how every athlete should get there.
"It's so hard to generalize and say, 'Here's the path to do this,'" McDowell said. "There's no one-size-fits-all option for athletes. Everyone has to really evaluate their own situation."
The notion of spending time and resources to improve at one desired sport seems logical on the surface, McDowell said, but it's often blurred with the lines of reality when it comes to talent and resources.
"In theory, if your goal is to play as far as you possibly can in your respective sport, then you should be spending all of yourself to do that," McDowell said. "But it's such a slippery slope because the reality is not every kid is going to do that. Not every kid is going to get that opportunity or be talented enough to get that opportunity, and they've got to find ways to better themselves through other sports or activities."
Richard Pettus, athletic director and head football coach at The Villages High School, was a three-sport high school athlete and former college football player at then-Memphis State University. Pettus, who is entering his 20th year at VHS this school year, said the best possible decision for an individual athlete to make comes only after all the options - including risks and rewards - are presented to them.
"When you're doing comparisons and making decisions as an athlete or a family of an athlete, it's important to categorize what you feel is the best path to go down and what's at stake," Pettus said. "I've always believed wholeheartedly that if you really commit to something and you really believe in something, you're going to put yourself in a good position to succeed.
"But with a big decision like deciding to specialize or play multiple sports - and you're only getting one opportunity in life to make that decision - that's something you want to carefully look at."
Staff Writer Cody Hills can be reached at 352-753-1119, ext. 5286, or cody.hills@thevillagesmedia.com.