Top of The News
Local Economy to See Billions in Growth
The addition of 14,000 homes will create more jobs and opportunities for residents and those who retire here.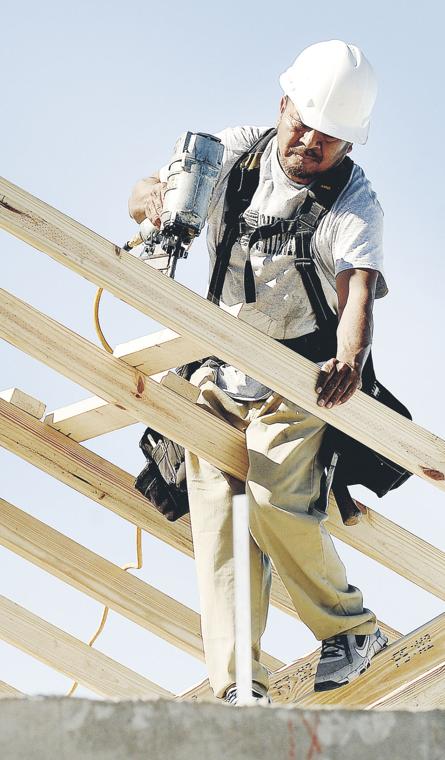 55% Employment Increase
Employment increased by 55 percent in Sumter County from 2009 to 2017, according to data compiled by the Florida Department of Economic Opportunity and federal Bureau of Labor Statistics. There were 28,300 residents employed in March 2017, up from 18,263 in 2009. Private sector employment grew at a slightly faster rate, 58 percent, to 21,961 employees, for the three months ended Sept. 30.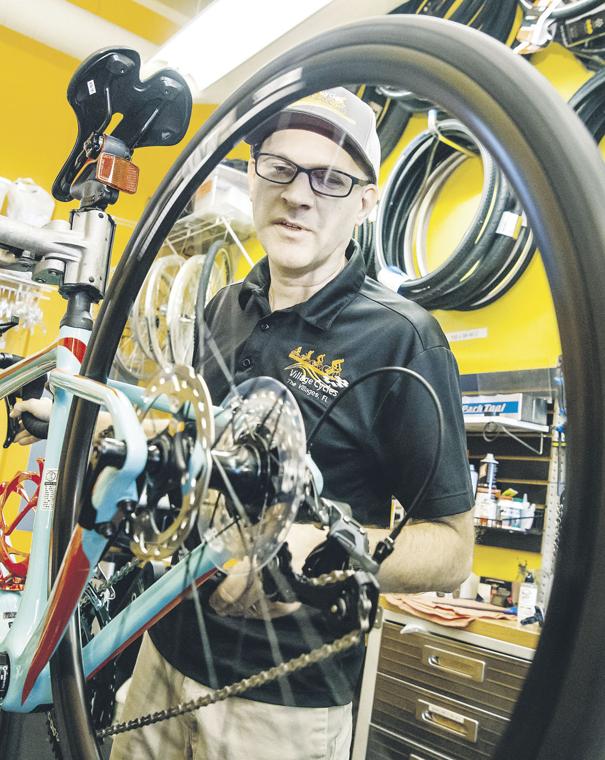 78% Sales Tax Collected
Total sales taxes collected from 2009 to 2016 in Sumter County increased by 78.1 percent, according to the Florida Department of Revenue. Sales taxes collected totaled slightly more than $80.4 million in 2016, compared with nearly $45.2 million in 2009. General miscellaneous merchandise stores accounted for about $11.5 million in 2016 collections; followed by restaurants, lunchrooms and catering services, $10.8 million. Villages Cycles owner Mark Hall preps a new Specialized Ruby bike for sale March 24 at the shop's Brownwood location.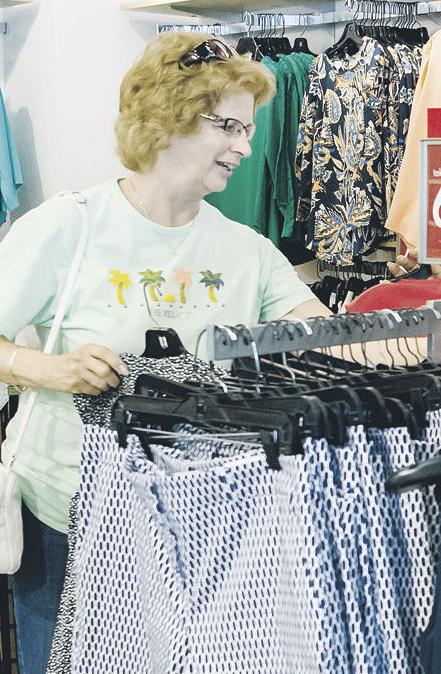 91% Gross Sales Increase
Gross sales increased by 91.3 percent from 2009 to 2016 in Sumter County, according to the Florida Department of Revenue. Gross sales totaled nearly
$3 billion in 2016, compared with slightly more than $1.53 billion in 2009. The three sectors that produced the most in 2016 were general miscellaneous merchandise stores, $391 million; food and beverage stores, $376 million;
and manufacturing, $303 million. Pat Behrens of Rochester, New York browse the racks March 3 at Van Heusen Izod Golf on Lake Sumter Landing.